It's happening! You've made the right choice and your very own Kami Wire-Free Home Security Camera is on its way. Now, how do you ensure it works better for longer?
Wire-free security cameras are powered by batteries. High usage can significantly deplete the battery's life but luckily, there are plenty of ways to maximize the battery life in your wire-free security camera!
Easy to install and operate and significantly more affordable, wire-free, battery-powered security cameras are becoming a staple of the modern home security system. The video and audio quality are often in line with those of their wired counterparts and the versatility is unmatched.
Our new Kami Wire-Free Home Security Camera comes with advanced motion detection that can successfully recognize 'false positives' like car motion in the distance or the movement of trees. Equipped with not only HD video and audio, the Kami Wire-Free Home Security Camera also comes with dust-tight and weather-proof protection. What's more, because it has no wires or cords, it can easily be moved around your property, providing you with the security and peace of mind every homeowner needs.
Use your battery the right way
The first step towards extending battery life is by customizing the camera settings to suit the environment. To start, always make sure to fully charge the batteries before using them. Failing to do that can significantly damage the battery health. It's also key to do your research before buying replacement batteries: as a rule of thumb, always go with reputable brand names, ideally from the same brand that supplied your home security camera.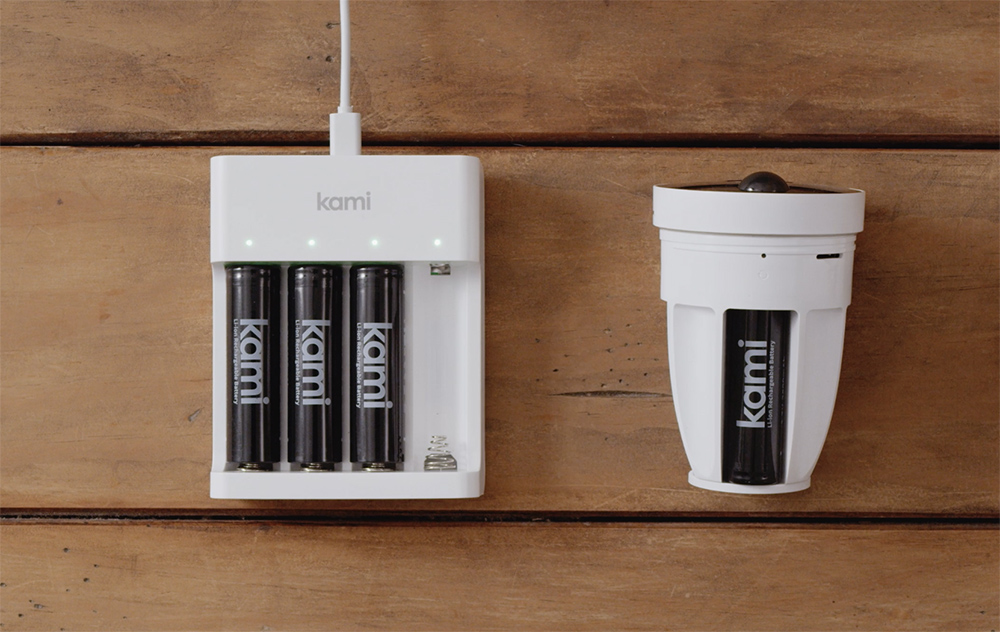 How does the environment affect battery life?
Let's delve deeper: what are the factors that shorten the battery life of your home security camera? Environmental factors such as low temperatures (under 32°F or 0°C) can compromise the battery performance. Make sure to keep your battery away from any cold or hot environments: a temperature of around 20°C (68°F) is perfect for optimum battery service life.
Low lighting can also diminish your battery's life as it forces the IR LEDs to work harder, thus consuming more energy.
Plan for the best use cases
Frequent motion triggering is another factor that affects battery life. Minimizing it – for instance, by placing the camera point towards the porch, your backyard or front door rather than the busy street – can greatly extend your battery's life.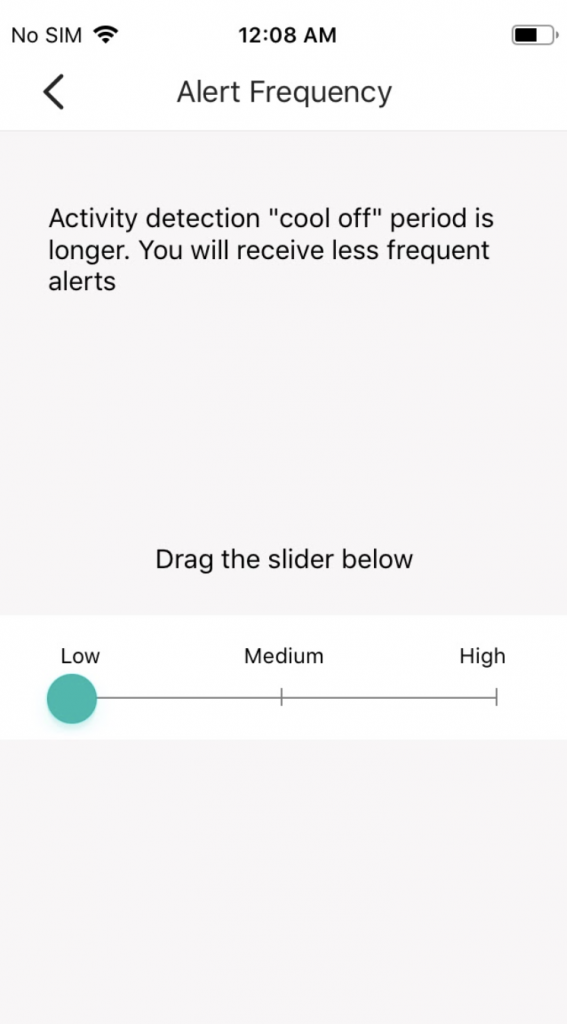 Low: You will receive less frequent alerts. Maximum battery life.
Medium: You will receive a moderate number of alerts. Standard battery life.
High: You will receive more frequent alerts. Shortest battery life.
The recording duration also impacts battery health and performance. A rule of thumb is that the shorter the duration, the longer the battery life. Naturally, live streaming further depletes the battery, so minimizing the frequency of live streams should be your first step to improving its life.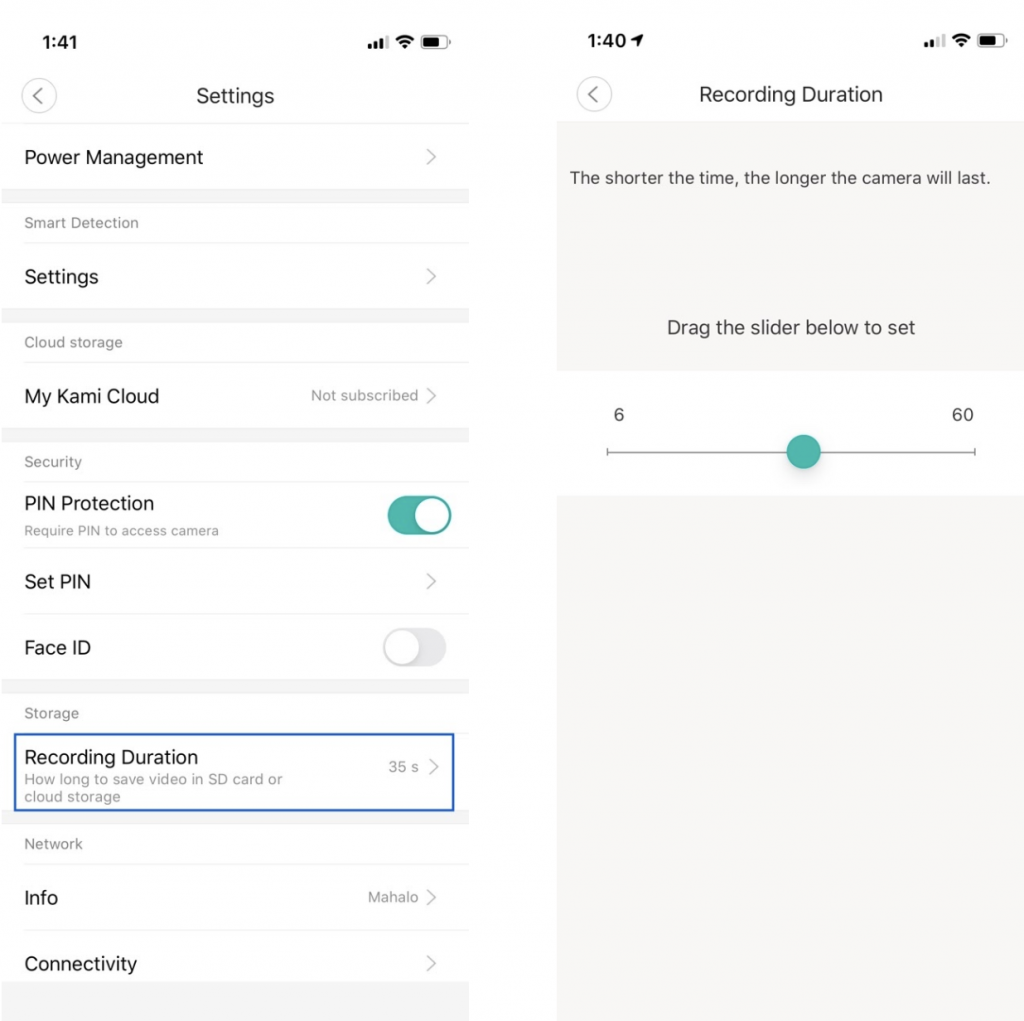 Ensure strong WiFi connection
The stronger the WiFi connection is, the better. Poor WiFi is amongst the main culprits for shortened battery life. One way to solve this issue is by installing your home security cameras closer to the router – this ensures the connection remains strong and protects the battery health and life.
So, how should you use your home security camera to maximize its battery life? For starters, switch to shorter recordings. Also, make sure to toggle motion notification frequency settings. On the low frequency, you will receive less frequent notifications which will spare your battery's life. This might not necessarily be possible or preferable for your household. In this case, you might want to use the medium frequency setting, which maintains the standard battery life, switching back to low to extend it.
A battery-powered security camera can provide you with the sense of security, knowing your home and your loved ones are safe around the clock. A wire-free camera is not only easier to operate and cheaper, but it leverages unmatched convenience. You want to move it? All you have to do is take it off from its current location and find a new one to install it in.
Your wire-free Kami Home Security Camera is waiting for you – get started today here!
---
Are you interested in more things YI and Kami? Join our forum and say Hi!