How to enable Smart AI Detections (Person, Vehicle, Animal) Watch video below.
For an in-depth look at how to update your firmware
When prompted, Select "Update Camera" to update your Firmware. Try our new AI Detection features for free.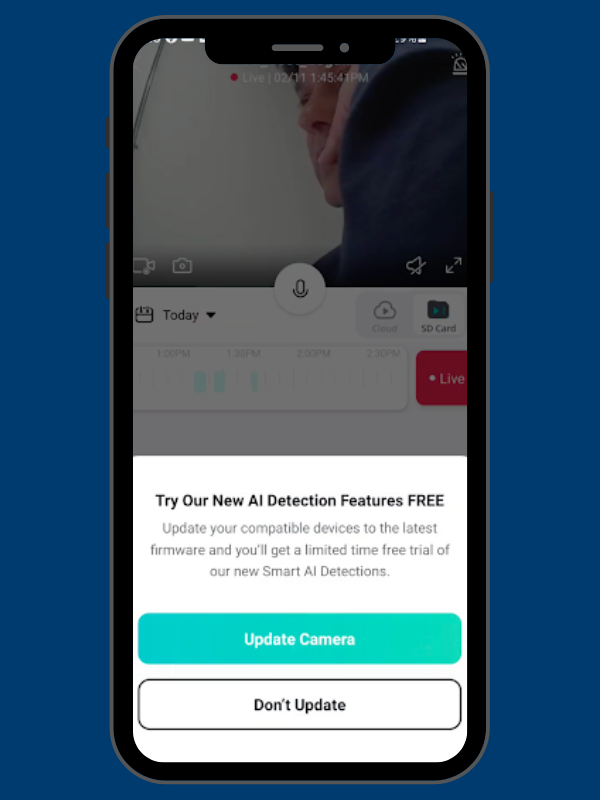 2. Once redirected to the Firmware Version page, tap "Update"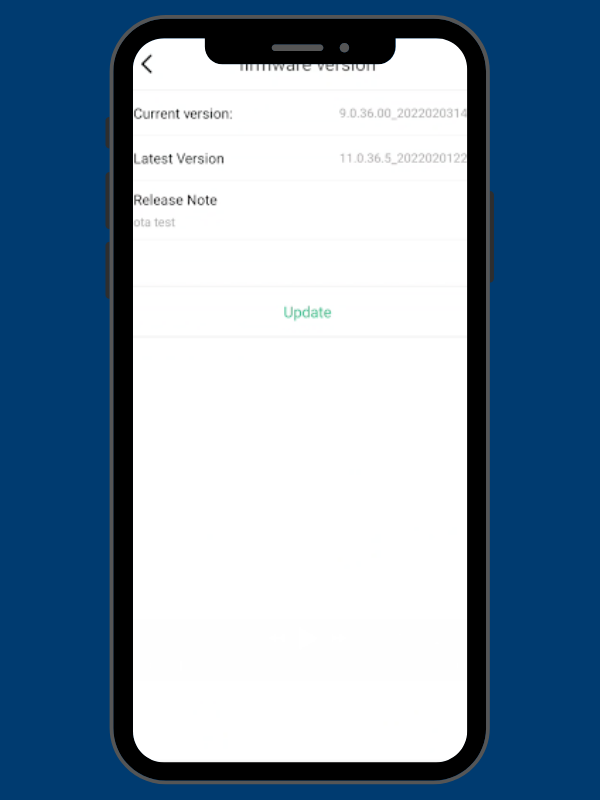 3. The Firmware Upgrade screen will appear. Please tap "Ok".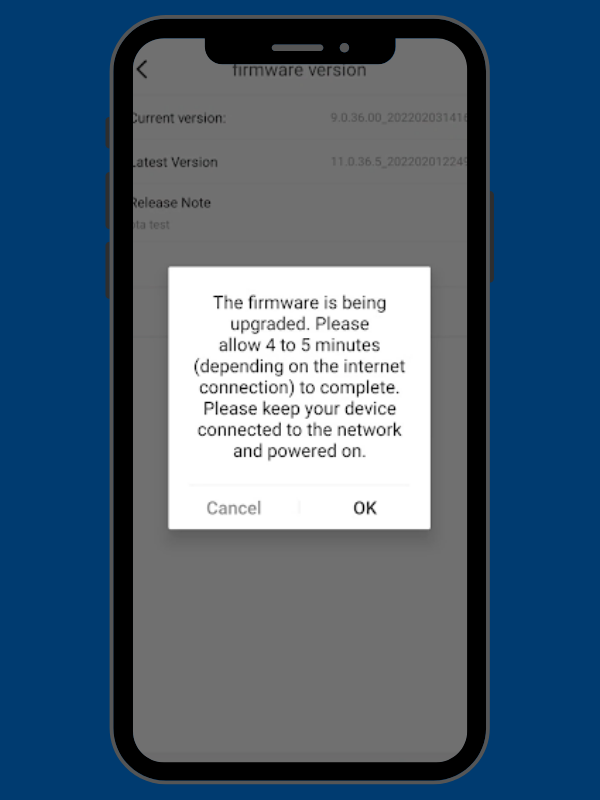 4. Firmware update will take 4 to 5 minutes. After the firmware updates successfully the camera will restart. Wait for the solid blue light. This will indicate the camera is ready for use.
5. With your Firmware updated, a pop-up will appear. Select "Okay" to turn on Body, Vehicle, & Animal detections.  To manage which detections you want ON, select "Go To Smart Detections Settings"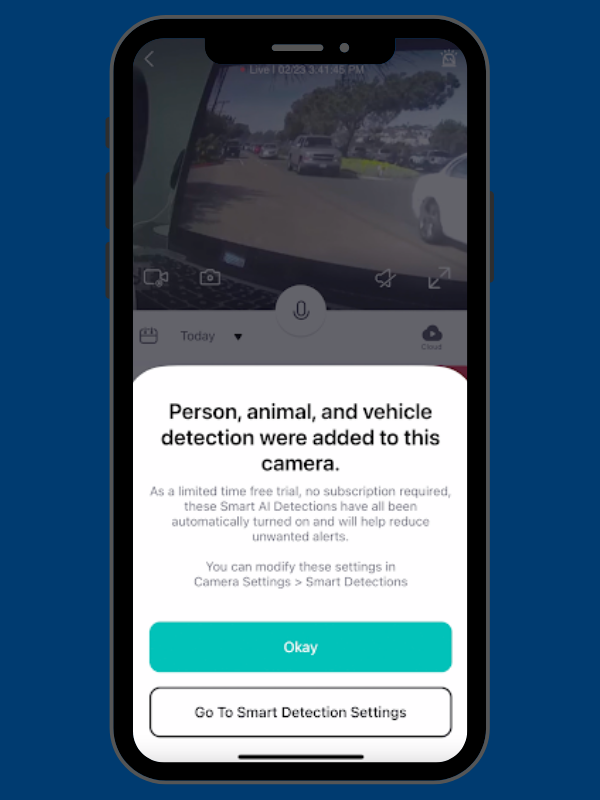 6. From the Smart Detection Menu, you can enable/disable your Smart AI features.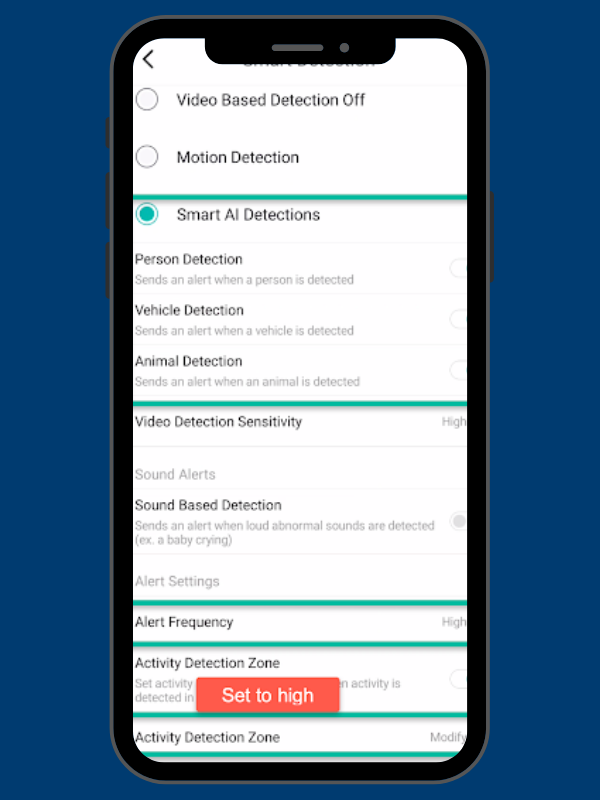 7.  Enjoy reduced false alarms and greater insight into your home security.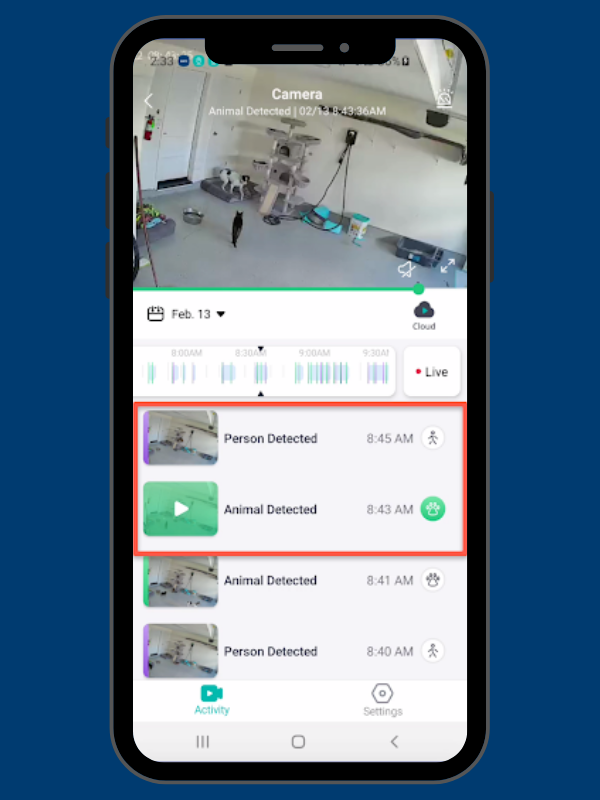 If you have any questions regarding the steps outlined above, please contact our support team at support@kamihome.com