With the news of the coronavirus spreading like wildfire, concerns about safety are on the rise too. In the US and around the world, countries are closing their borders, declaring a state of emergency, and imposing semi- or full lockdowns.
We know you're tired of hearing about it, so we decided to provide you with a slightly different spin: in times of lockdown, what are the benefits of having a home security camera?
Life can't just come to a halt, even during a lockdown. Though the supply line is intact, many supermarkets and grocery stores are running out of certain items. Even if that's not the case in your town, you're probably more inclined towards ordering your groceries online or browsing Amazon for necessities.
Receiving mail & deliveries
A home security camera, overlooking your front door, helps you follow the government's recommendation and maintain social distancing. The Kami & YI Home record visitors to your property, be it the mailman or a delivery truck. All cameras also come with crystal clear two-way audio, so you can easily communicate with the driver. Let them know where to drop your parcel – this way, you can keep both of you safe. Once you've seen the package has been dropped off and the mailman is on his way, you can go out and fetch it: it's as easy as that!
What's more, with the number of online deliveries going through the roof, the robberies are also on a way up. An outdoor security camera becomes a must-have these days!
Help kids burn some energy in a safe way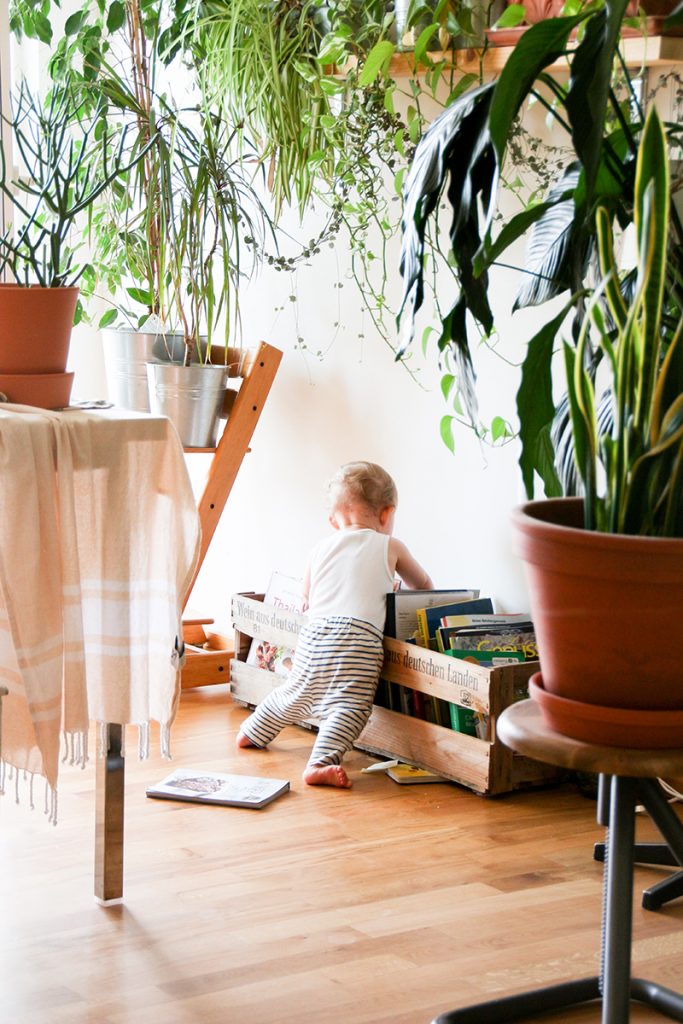 The government recommends staying in for as much as possible and maintaining a distance of about 6 feet with others. Of course, while the latter is a nuisance, the former is all but impossible if you have small kids. Now with the recent school closures, it's getting harder and harder to keep the little ones occupied, especially if you're expected to work from home during the lockdown.
The park might be off bounds, but if you're one of the fortunate ones and have a secluded garden or a backyard, you can breathe a sigh of relief. A strategically placed home security camera will give you the much-needed peace of mind, while your kids play hide and seek or initiate a scavenger hunt. Because the Kami Wire-Free Home Security Camera is portable, you can easily move it to different places of the house, including the inside of your home. Keep an eye on the little ones, while freeing up your hands so you can actually do some work from home or catch up on chores.
Take care of the elderly… from a distance
People over 60 are the most vulnerable group, especially with the virus going around. The government recommends keeping your distance from the elderly, which means you might not be able to see your parents or grandparents as often as you'd like.
The Kami Home helps you keep an eye on them from a distance and make sure they're safe and healthy. It can also provide them with a sense of security, knowing they're not alone in times of crisis. The wire-free design of the Kami Home means your elderly parents won't be stuck, having to figure out wiring or where to plug it.
You can check up on them from your smartphone and connect from time to time to keep them company. Social distancing isn't easy for anyone, but together, we can make it.
Keep an eye on your home – away from home
Your country or city might not be under complete lockdown yet, meaning you can still travel around to different towns, but it's always better to be safe than sorry. Staying in doesn't mean your out-of-town property should be at risk. A Kami or YI camera, put in place, can safeguard your villa, cottage house or vacation home.
Last but not least, with our 24/7 Emergency service, you can enjoy professional support in case police needs to be dispatched to your property! Instead of wondering if the situation is out of control, you can safely connect with certified dispatchers who guide you through the uneasy situation and can dispatch emergency services on your behalf. That way, you're completely covered and in case it does turn out to be a false alarm, you don't need to worry about any penalties or fees. You can turn on 24/7 Emergency in your YI or Kami Home app in the Discover option.
Having a home security camera like the Kami Wire-Free can provide you with a sense of security and stability in what is certainly chaotic and scary times. Following the social distancing recommendations is important for you and your loved ones' health and safety, as well as for those around you, but thanks to the Kami Home Security camera, it doesn't have to come at the expense of your social life. Stay safe!
---
Are you interested in more things YI and Kami? Join our forum and say Hi!