Home security solutions used to be considered a luxury that were only available to a limited audience. However, technology has progressed! More and more smart technology has entered the mainstream market, allowing the average person to have the same advanced security features found in business-grade security solutions, at a reasonable price and form factor. 
This year the global home security market was valued at 53.6 Billion USD and is projected to reach 78.9 Billion USD by 2025. But, why and what are the main causes? 
In this article, we aim to answer these questions and provide some insights into why smart home security is not only growing, but also evolving. 
Costs have decreased, but features have increased 
In 2015 15% of U.S Households owned smart home products. Now in 2020, that number has increased to 25%, and it isn't going to stop there!
Over the last 5 years, we've seen smart home security products such as home cameras, outdoor cameras, and smart sensors become more and more affordable while providing more features than ever before with faster response times. We've seen features such as 1080p more from a luxury to a must-have standard, as well as, services such as cloud storage becoming commonplace amongst smart home products.
We are currently on the apex of the next technological leap. We are seeing a move away from uploading and processing smart security AI algorithms in the cloud. Now processing them directly on the device using the power of edge computing.
Edge computing is the next step for home security
When it comes to home security, alerts need to be processed fast and securely. Edge computing allows your video data to be processed locally, not on a cloud server, and with extremely low latency.  This allows smart home security cameras to utilize features that have been previously exclusive for higher tier enterprise-grade cameras, such as face detection, human detection, and in some cases, facial recognition.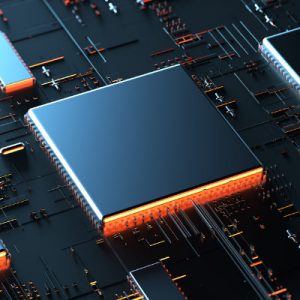 Features like human detection allow consumers to receive more accurate and important alert notifications. Face detection and facial recognition can make it easier to sort and search through previous footage/clips.
The next generation of home security is already here
YI Technology is bringing its advanced edge computing AI compatible chips to the consumer market. After gaining experience with facial recognition and detection in the smart retail sector, YI's current and upcoming smart home security products feature the latest SensLab edge computing enabled chip, unlocking these advanced features for the average user.  
YI Technology's home security solutions and smart retail solutions provide homeowners and business owners the tools to truly see what matters.