In the US, there are roughly 2.5M burglaries per year with most happening between 10AM-3PM when no one home. This unfortunate reality makes it imperative for homeowners to have a smart home surveillance system.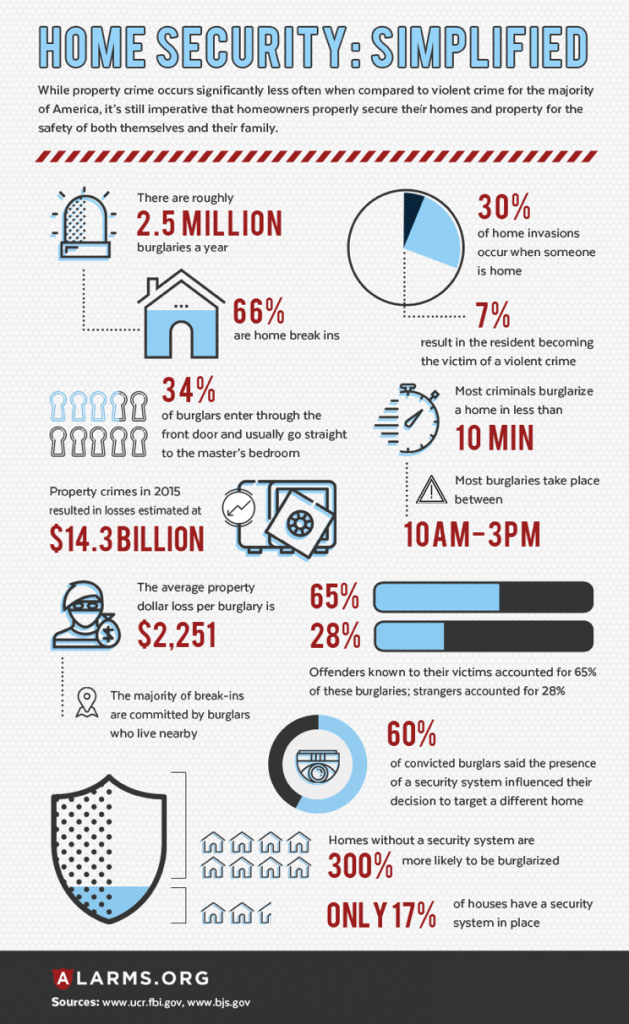 The consumer home surveillance market is growing at a 9.7% CAGR and is expected to rise to $9.7B by 2023. The technology sector is undergoing tectonic shifts. One of the breakaway categories is video doorbells, which is projected to rise from $500M to $1.4B by 2023.
The smart camera market gained a lot of press with Amazon (AMZN) entering the market through its acquisition of Blink ($90M) in 2017 and $1.1B acquisition of Ring in 2018.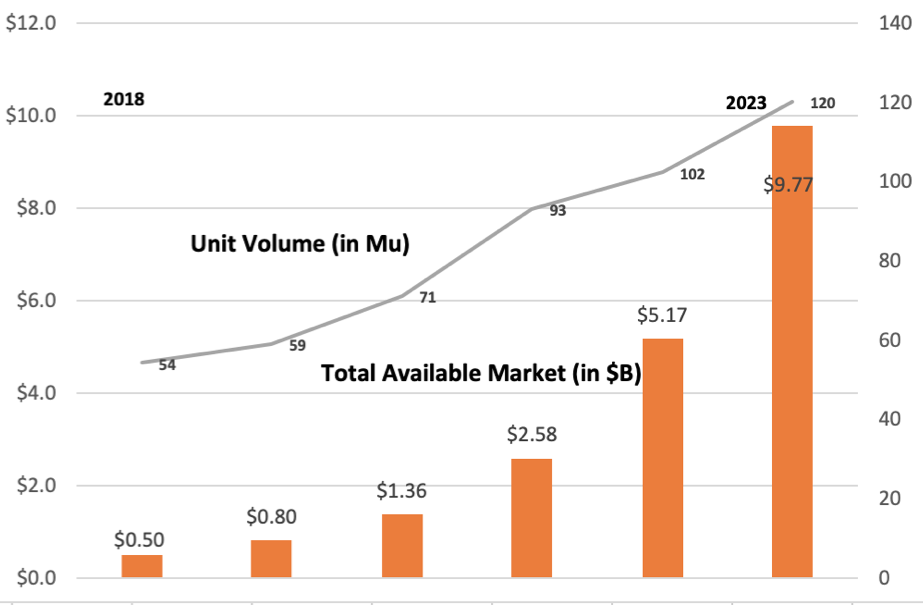 Home surveillance cameras price points start at $20 and premium versions command upwards of $300. There are several configurations available for consumers – battery or always-on, multi-vision modes, Pan-tilt-zoom, local storage or cloud storage. Most cameras come with a video backup on the cloud which is priced separately. A mobile app typically accompanies a smart surveillance system which allows 2-way conversations and the ability to quickly review captured snapshots or a live feed.
There are quite a few challenges that exist today with respect to home surveillance cameras.
One of them being invasions of privacy. There have been countless news reports on deeply personal moments being recorded, stored in the cloud and somehow finding their way onto the internet. Privacy breaches such as these have devastating effects on customers and are not acceptable.
Additionally, false alarms are one of the biggest challenges customers face with their home surveillance systems. According to a Freakonomics Report, between 94 to 99% of burglar alarms turn out to be false. False alarms are also responsible for 10-20% of calls to police dispatchers, which clog up critical phone lines. According to the "Evaluation of Alternative Policies to Combat False Emergency Calls" on the economics of false alarms, the cost of false alarms is over $1.8B-a-year.
One of the big technology shifts in the Security and Surveillance camera market today is the introduction of AI at the Edge. The "Vision AI" market consists of training and inference.
All indicators point to the training of neural nets mostly happening in the data center, whereas inference will happen at the Edge. Smart Camera systems with AI running at the Edge can significantly reduce the cases of false alarms due to false positives generated by sensor fusion algorithms. According to Simon Forrest, Director of Connectivity and Connected Home at Imagination Technologies, "30% of false alarms are caused by insects". Through the use of Inference Nets at the Edge, the number of false alarms will be reduced quite significantly.
According to Qualcomm Technologies' Senior Director of Technology, Evgeni Gousev, the top verticals which are most suited for AI at the Edge include Home Security Cameras, Virtual Assistants, Mobile Phones, Automotive, Industrial IoT and Drones.
Within the Security and Surveillance Camera sector, data privacy is a large purchasing factor for customers, specifically when there is an "always-on" feed flowing directly to the cloud. AI at the Edge aids in reliability, data privacy, low latency, and lower power consumption. With the newly minted GDPR guidelines that are strict on consent and physical location of data processing, Edge is extremely relevant and useful for home surveillance cameras. A smart home camera with AI at the Edge will not be limited to simply capturing intrusions or family face recognition, but with advancements in Edge TPUs, evolving use cases will make the market broader.
According to a SafelyYou Article, falling is one of the biggest medical problems facing people with dementia. Statistically, around 75% of falls that occur for those with dementia happen in bedrooms and therefore, are not recorded on a security camera. In the US, an estimated 5.5M Americans aged 65 and above are living with the Alzheimer's disease, where the average cost of care is 3X compared to someone who does not suffer from this debilitating disease. Falls are the single biggest reason for trauma. An AI driven smart home camera system with event detection using 1-2M TOPS/Watt can help solve these challenges.
The next generation of smart cameras with strong AI is just getting started and YI Technology is leading the way.
We would like to thank Sanchayan Sinha for contributing significantly to this article.