Our Kami Outdoor cameras prove to save our customers hundreds (if not thousands) of dollars when preventing car break-ins and burglaries.
Tom reached out to us with his story, sharing that teenagers tried to break into his car parked in the driveway. He managed to scare them away with our Kami Outdoor Camera! Here is the story:
Kami: Tell us about the circumstances of the event!
Tom: We live on a street that has a lot of foot traffic. I typically keep my car in the garage, but I've been running many errands recently, so I kept the car on the driveway for about a week. I had the Kami Outdoor camera installed recently and have been checking the alerts regularly.
One night, I have been at home and it was pretty late, after midnight. I was about to go to sleep, and I received an alert to my phone. I turned on the feed and saw teenagers approaching the car on the driver's side, trying to open the door. They were wearing hoodies, but it was very clear what they were doing.
Kami: Did you scare them away?
Tom: Yes! I turned on the audio and yelled 'Get away from the car! I can see you, I'm calling the police right now!'.
You should see their reaction, they were terrified, they just run for their lives.
They realized they were watched and caught in their act. They were on their run. What was wonderful, was that with the night color vision, I could see every detail, their complexion, colors of their clothes.
With my previous camera, the night quality was really bad, everything was washed out and I could barely see any details, not to mention a license plate, if needed. With Kami Outdoor Camera, I can see it all, which is great!
I think the camera already paid for itself!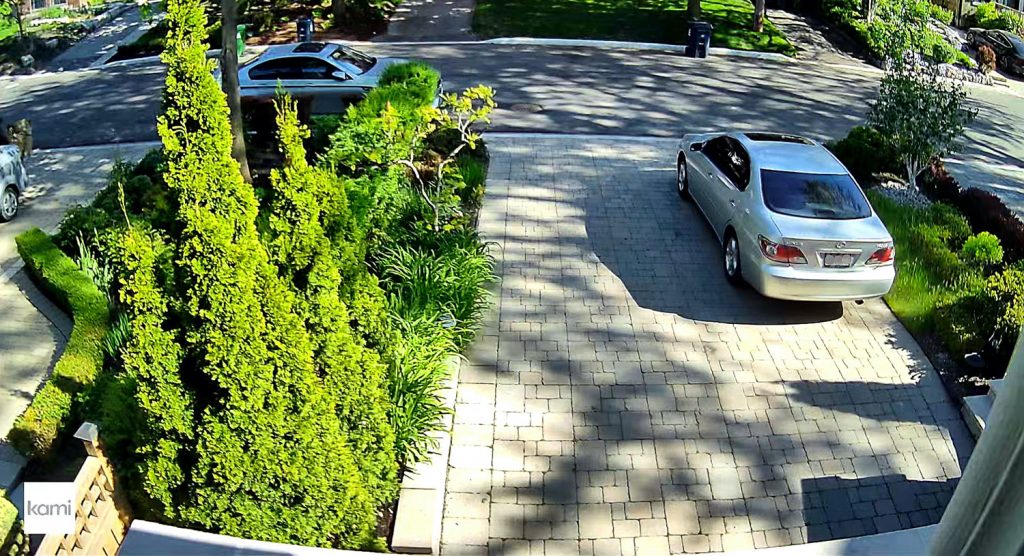 Kami: Wow, this must have been quite a surprise and a relief at the same time. Are you feeling much safer with the Kami Outdoor Camera?
Tom: Absolutely! I sleep better at night. I know that the camera can prevent someone from committing a crime, and that it will at least record and save the evidence. It actually monitors my driveway but also might become handy for my neighbors.
I sleep better at night.
Kami: This is true, we often hear stories when our cameras captured neighbors' events! Thank you so much for sharing your story and we're glad this was a happy ending!
---
Do you have a story to share? Please reach out to us via this form and If your story is selected we will reach out to you to coordinate follow-up. As a token of our appreciation, you'll receive a discount for our products!