It's your worst nightmare: something bad happening to a loved one or the things that matter most to you. Your first instinct would be to contact 911, right? But what happens if you're not at home? Maybe you're still at the office or even traveling abroad; what would you do? Life may not be perfect and when emergencies happen, it's critical to get help as quickly as possible. It's also important to eliminate the risks of a false alarm. That's where YI and Noonlight see an opportunity to assist people who want to protect their homes and loved ones while they're away.
With today's technology, we are able to stay connected to our home and loved ones while at work and even when traveling halfway around the world. However, when you dial 911 seeking assistance for an emergency happening at home, you are connected with a local 911 answering point based on your cell phone location. Then, the dispatcher will reroute your call to the correct 911 center. This process takes time and may delay getting help sent to your home in those critical moments.
While you can keep the local numbers of emergency services on your speed dial, the situation becomes harder to manage when you have more than one location to keep an eye on. Imagine if your small business has an electrical fire during the weekend or your grandmother, who lives in another state, needs medical attention while she's at home without the ability to reach the phone. What if a burglar breaks into your home while you are on vacation in another country? The situations are seemingly endless…
When you are finally connected to 911, it takes time to fill them in with the details, your information, where you need to the emergency services and the nature of the emergency. Owning a complete home security system that will protect what matters to you, your home, belongings, and loved ones, is priceless. However, if it turns out to be a false alarm you could face penalties.
The Urban Institute Report and The Center for Problem-Oriented Policing the United States indicate that between 90 to 99 percent of calls to local responders and 911 centers end up being a 'false alarm'. False alarms cost homeowners millions of dollars in penalties and fines. While a false alarm can be an honest mistake, like your loving pet may triggering the burglar sensor, do you really want to pay hundreds of dollars for a fine that could have been prevented?
This is why YI and Noonlight have partnered to combine their technology and establish a trusted, reliable and secure home security system with a 24/7 Emergency Response solution. Customers will now have the ability to seamlessly request emergency services to their homes with the tap of a button. This solves a significant pain point for customers of self-monitored home security products of reaching the correct local emergency response center, especially if the customer is out of town or not in the local area. If an event in the home requires emergency assistance, the customer can opt-in to have the YI 24/7 Emergency Response Service notify public safety agencies. YI's 24/7 Emergency Response can support up to five locations.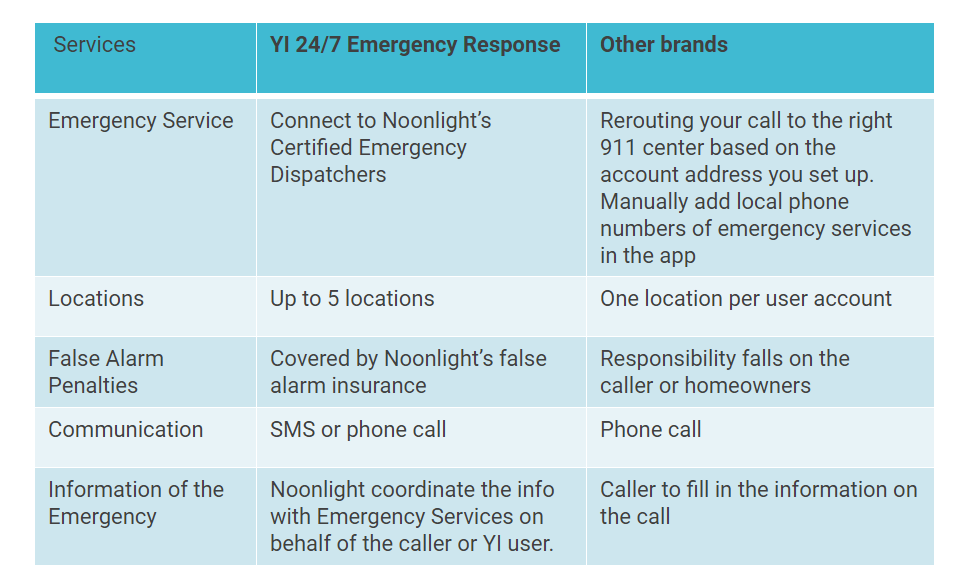 "The ability to monitor and protect the things and people that matter is the single most important factor in purchasing a camera for the home," says Sean Da, CEO of YI Technology. "Partnering with Noonlight to offer 24/7 Emergency Response greatly enhances the level of protection and comfort our products extend to our customers."
YI's rollout of 24/7 Emergency Response will enrich the standard e911 user experience, where the burden is still on the consumer to talk to 911 operators. Instead, YI's motion alerts and live video feeds are now equipped with the option to instantly involve Noonlight's Certified Emergency Dispatchers, who coordinate with police, fire, and EMS agencies on customers' behalf to ensure the situation is promptly handled. Talking to Noonlight's dispatchers removes the fear for customers to call 911 directly when they aren't sure whether it's a false alarm. A key benefit that differs from other e911 services is that if it turns out to be a false alarm and the emergency responders are dispatched, Noonlight's False Alarm Insurance covers the penalties for YI's customers.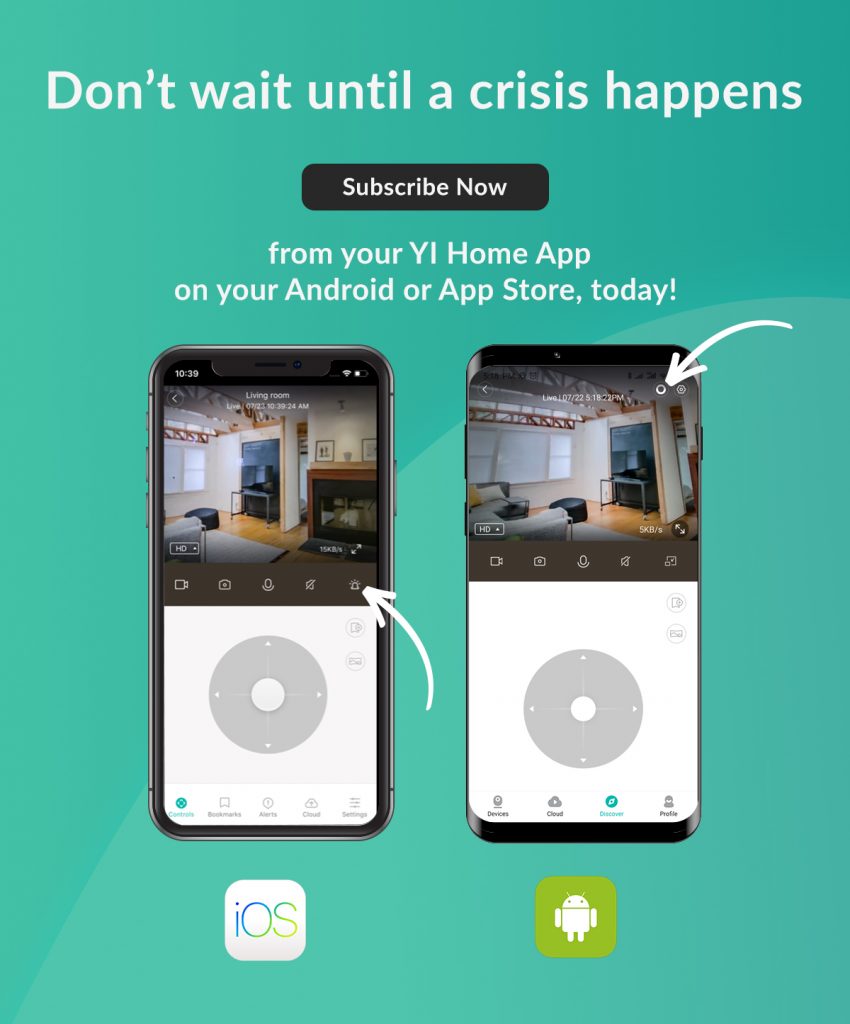 "We're thankful for the opportunity to support YI in protecting and comforting their customers," said Nick Droege, co-founder of Noonlight. "And we're proud to play a role in making important features like 24/7 Emergency Response accessible and easy to integrate for partners like YI."
YI's 24/7 Emergency Services in partnership with Noonlight will roll out on YI Home devices end of July for Android and iOS users. The subscription will be available for $4.99/month or $49.99/year.