Last year there were over 7,000,000 property crimes across the US. Purchasing a home security camera helps you focus on the things that matter. You can spend more time outside with your family and less time worrying if the package left on your doorstep will mysteriously go missing.
"But aren't security cameras expensive? Aren't they complex and a pain to set up?"
Gone are the days of hiring companies to install confusing and complex security systems, say no more to low budget, poorly maintained street security cameras, the technology to truly secure your own home is readily available.
Not only do outdoor security cameras make your home safer, but they also help out the entire neighborhood! Research has shown that security cameras have had a positive effect on reducing crime in cities such as Chicago and Baltimore. Thieves are less likely to target homes with security cameras and will avoid areas where a camera may be present.
But it isn't all doom and gloom! Outdoor cameras can also capture precious family moments, community events, and more.
In this article, we will cover the 5 Must-have features in an outdoor security camera:
1. High-Resolution recording & night vision
We've all seen clips from convenience store cameras, that are blurry and aren't really of much use. High-resolution footage allows you to see more and is useful for reviewing clips of intruders or looking back at family moments. When purchasing an outdoor security camera, you want to make sure it can record 1080p footage at a good frame rate.
But what good is a security camera if it can't record at night? Great night vision is crucial. An outdoor security camera should have clear and colorful night vision that allows you to see everything, even in low light conditions.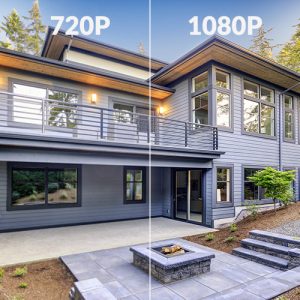 2. Weather-resistant
Outdoor security cameras are meant to be used 24/7, no matter the weather outside. An IP-65 rating ensures that your camera is weatherproof and can handle rain, wind, and dust. When looking for an outdoor security camera, you want to make sure it is rugged and reliable, rain or shine. 
3. Easy to Install, with a good APP
Modern outdoor security cameras can feature advanced AI-based features and edge computing. But that doesn't mean you need a degree in engineering to install them! They should be simple, fast, and frustration-free. When looking for an outdoor security camera, make sure the solution is smart but easy. You also want to make sure it comes with a robust and feature-full APP, so you can effortlessly control your new camera from your smartphone.
A good APP allows you to receive alert notifications on your smartphone as soon as they happen. Users can also have peace of mind knowing that they can always check-in and see that everything is ok, view previous recordings, and more.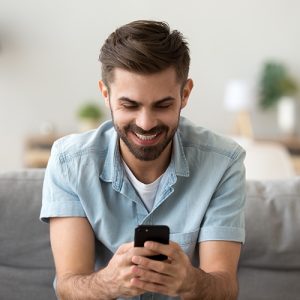 4. The latest and greatest AI features
We have smartphones, smartwatches, and even smart coasters, so why can't security cameras be smart too? The world is ever-changing, travel has never been easier, we are spending less and less time at home, and technology needs to match our new lifestyles. Smart cameras utilize smart AI features. 
Nothing is more frustrating than receiving constant false alarm notifications. Make sure that your outdoor security camera comes with smart human detection that can tell the difference between humans, animals, insects, and changes in lighting. Another killer feature you want to look out for is abnormal audio detection. Sometimes an intruder might be, just out of sight, abnormal audio detection can pick up the noise they make and alert you to their presence.
5. Versatile storage options
Having 24/7 security is nice, but you have to have somewhere to store all your clips. Having a choice is always a good thing, look out for cameras with both local and cloud storage. 
Cloud storage gives you an extra layer of security. If your camera goes missing or gets damaged, your footage is safely stored in the cloud.