An outdoor security camera like the YI & Kami Home can do wonders for your safety and peace of mind. In order to make the most of your outdoor camera, it is critical to position it right. We have prepared a list of tips to optimize camera placement and get the best result.
Where to place my security camera?
According to home security statistics, the best spots for a home security camera placement are the front door and the first-floor window. These are usually the 'riskiest' areas in terms of theft: 34% of all burglaries occur through the front door and an additional 23% through the first-floor window. To ensure these areas are protected, install the camera so it overlooks the front door and/or the first floor windows. If you decide to place it on the first floor, consider enclosing it in a mesh wiring as this will protect it from tampering. Alternatively, a good placement for a front door camera might be the second floor, as this ensures it won't be knocked over.
Windows, facing the rear, the yard, or away from the street are also at risk as a potential burglar can't be spotted from any cars passing by. By installing the outdoor camera in this position – away from the street – you can also maintain the camera's battery life for longer in the case of a home security battery camera.
What is the right height and angle for my outdoor security camera?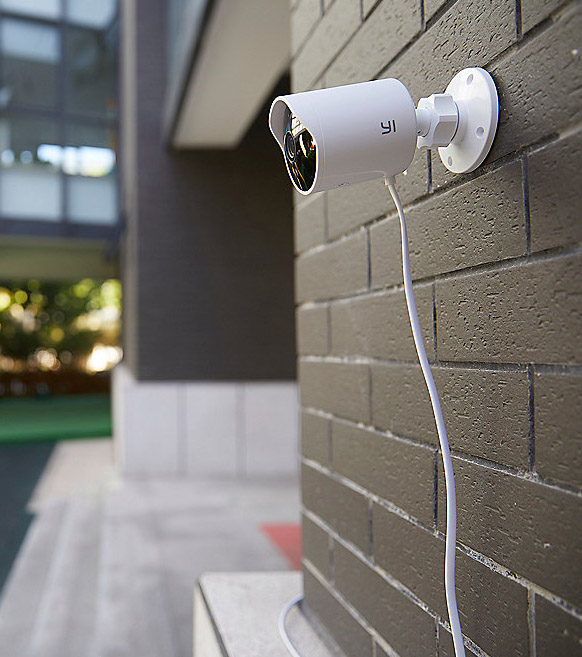 It's a common misconception that you should place your camera at the highest point of the property. This might give you a larger view but it will also decrease the quality, making it impossible to get a detailed look at a potential burglar's face. The right angle depends on where you plan on installing the camera, but as a rule of thumb, cameras should be mounted 8 to 10 feet from the ground: this provides enough height to capture finer details such as facial features, while also keeping the cameras out of reach. The best place for capturing facial features is around 7 feet up (no less) and pointing down at an angle.
Take care of the lighting
When choosing the right angle for your camera, make sure you don't point it directly at the sun. Any bright light can cause glare and high contrast which additionally decreases the quality of the video. Make sure to take into account the movement of the sun and angle your cameras away from any direct light. This also includes artificial light and street lamps as they might cause stripes and additional glare.
Too much light can deteriorate the video quality, but too little isn't good either. Regardless of your outdoor camera placement, it needs to receive enough light to maintain monitoring during the night.
Protect against the elements
Most outdoor security cameras come with specialized weather- and water-proofing. At YI, we make sure our cameras can withstand the elements but it's always a good idea to check whether your chosen security camera is appropriately rated for the climate you live in. Placing the camera under the eaves of the house is another great solution to protect it against the elements and high winds, in particular.
Visible versus hidden
Finally, you need to decide whether you'd like your outdoor security camera to be visible or hidden. Both have benefits: studies have shown that visible home security cameras significantly decrease the risk of burglaries as they might deter criminals. However, they can also be a target for theft and vandalism. If you do choose to go with a visible camera, make sure it's out of reach. An alternative solution is to install a 'decoy' camera and back it up with a real one that's more concealed. Remember though – in case someone decides to take a chance at it, the act will get captured anyway and the theft will not get away with this easily (as long as you have the cloud subscription instead of local storage only)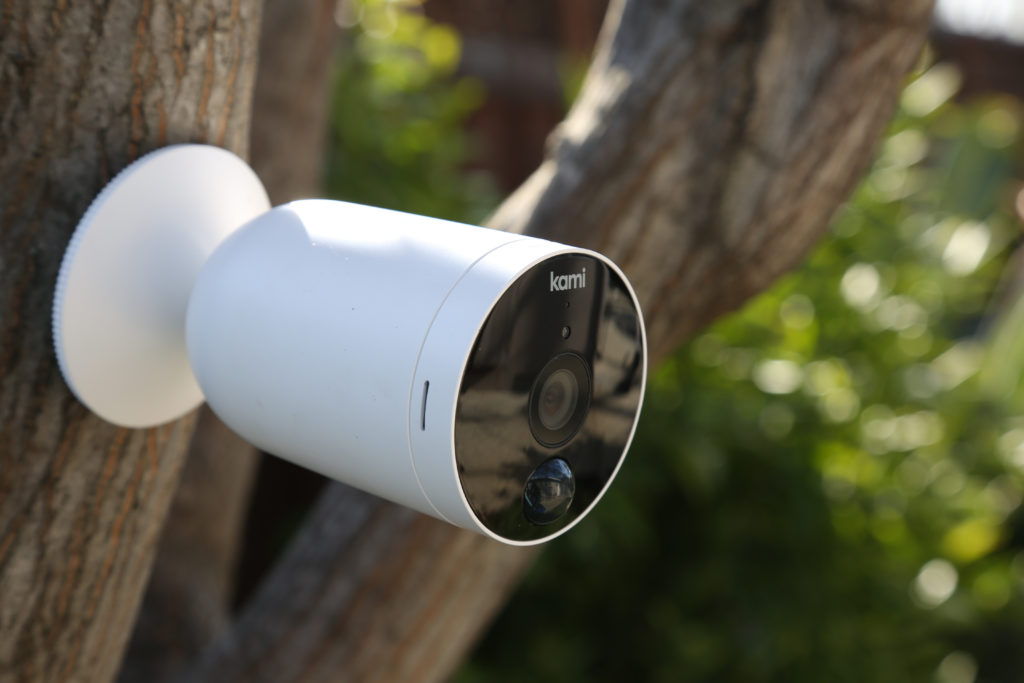 The easiest way to hide your outdoor battery camera is to place it on a branch overlooking the front door. This way, you can kill two birds with one stone: the camera will keep an eye on who's coming in and out without depleting its battery, and the leaves will conceal it.
With these tips in mind, finding the perfect place for your outdoor security camera should be easier than a breeze. Remember to test your security camera after you've placed it to ensure it can record the information you want it to. The good news is that thanks to the portable design of the Kami Wire-Free Outdoor camera, you can easily move it around the house and test positions until you've found just the right one.

---
Are you interested in more things YI and Kami? Join our forum and say Hi!