According to Markets and Markets, "The home security system market was valued at $40.66B in 2017 and is expected to reach $74.75B by 2023, at a CAGR of 10.40% during the forecast period". At the same time, the alarm monitoring market, via call centers, is valued at $45.7B (2018) and is expected to grow up to $59.8B by 2023 — at a CAGR of 5.5% annually.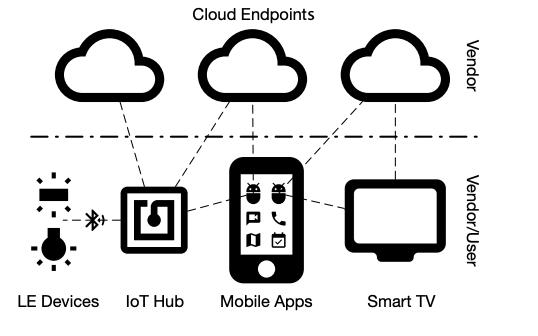 There are five essential elements of a robust Home IoT security platform. The five crucial elements are :
IoT Hub: An IoT hub works as the bridge between various sensors which are connected via low power Bluetooth or Zigbee mesh networking. The hub needs to be secure as well as provide connectivity for a large number of sensors of various types. A typical set of home security sensors are Cameras, Contact, Motion, Proximity IR sensor, Gas (CO2), Smoke, and Temperature.
Mobile App(s): The integrated mobile app centralizes all of the connected devices, works seamlessly via the Hub and is connected to the cloud. The mobile app also allows the user to control the various devices through the app, such as setting up notification preferences or viewing a camera's live feed. Apps need not only be OS dependent, ( Android/iOS) but also various form factors optimized (tablet, Mobile variants) for the best customer experience.
Devices: Smart devices such as security cameras, sensors, door locks, and doorbells work via a mobile app and connect to the cloud. Besides knowledge of the hardware, there is significant domain knowledge in embedded firmware to efficiently operate these devices.
Cloud Integration: A safe and secure cloud integration is a must to make the entire security solution smooth and reliable. There has been an increasing number of reported hacks into Google Nest cameras, which may have resulted in Google abandoning Nest's ecosystem called "works with Nest". With Europe's introduction of GDPR, consumer and data privacy are of paramount importance. This combination of factors puts reinforces the need for an incredibly secure Cloud infrastructure.
Edge – AI: Artificial Intelligence is going to be more and more widespread across the home security industry. According to ADT's website, the annual cost of false alarms is $1.8B in the US alone. Over 85% of those false alarms are generated by user errors. Security systems available from most mainstream service providers are complex in nature and unfortunately, deliver undesirable customer experiences. City Police and Fire departments have instituted policies for fining people for repeat false alarms. Having an AI-driven Edge solution removes false alarms with the advancement of technology which can be initiated via Over-The-Top Software upgrades, like Tesla cars.
Companies seeking to implement all five of these crucial elements to roll out a robust IoT subscription system should know that this is not for the faint of heart. The minimum requirements not only involve CAPEX of at least $10M, but a significant amount of time-consuming R&D effort which can take years to perfect. However, the payoff is extremely promising. By 2020, experts project that there will be 30 Billion connected devices with emerging applications (baby monitors, elderly care), emerging new sensors and a lucrative subscription model.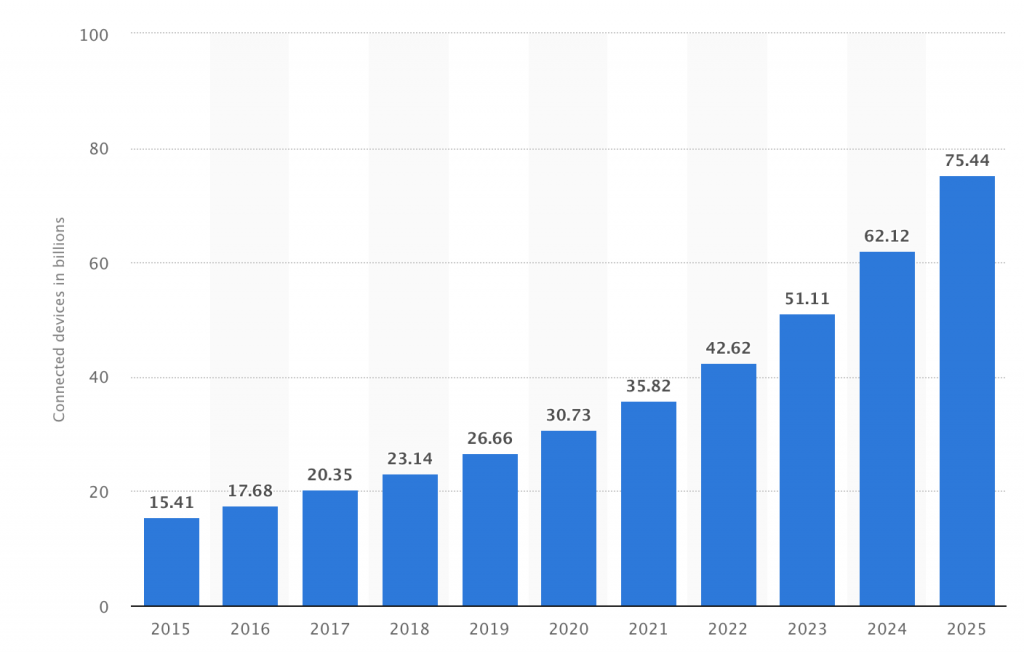 According to this BCG study that analyzed 1,500 companies within the Smart Home category, Amazon is the leader in the devices space with 70% of the unit sales. A Smart Home Security Vendor wishing to increase their market share or enter into the market, needs to be aware and striving for all of the following:
Building a critical set of compatible devices and applications on the company's platform.
Adopting AI/ML/NLP to solve a practical problem.
Connectivity and storage solutions that simplify customers' lives.
Leveraging Data effectively and efficiently.
Prioritizing device and infrastructure security.
To help create and provide new Smart Home Security customers easier access to enter the market, YI Technology has planned to open source their IoT Connected Home Platform. YI seeks to provide a safe, secure and AI-driven technology platform for enterprise companies to build their own brands with innovative applications and recurring subscription revenues. YI's integrated IoT platform is the ideal choice for enterprise customers like BestBuy, Costco, Fry's, etc.
YI Technology has been a proven and established leader in the Home Security Surveillance space. In five years, YI has shipped around 15M units of connected security cameras and is one of the leading suppliers for DIY connected cameras. With global deployment in over 50 countries, YI has an enormous data advantage which can be leveraged for various AI algorithms for end applications.
YI Technology's superior technology and secure platform provides Edge Intelligence for devices, Secure Cloud integration, an array of connected and innovative devices and data analytics based on real-use cases.
When an Enterprise Customer decides to partner with YI Technology to create a high-end home security line of products. Below are the typical steps:
A device, or family of devices, is chosen from YI's broad product portfolio.
The overall Device and Solution Experience is Co-Defined between the Enterprise Customer and YI's Product Managers.
YI's mobile app (iOS/Android) is built with e-911 Support, which can be leveraged and opted-into by the customer. The app goes through its approval process in the iTunes/Google Play Store.
The YI Engineering Team builds a seamless Cloud integration with the App and entire Device Family.
A dedicated team of AI engineers will help create cutting edge Inference Neural Nets based on customer requirements.
These 5 steps help an Enterprise Customer ship products within 3-4 months and start earning revenue. The revenue is tied to both software subscriptions and the purchase of the hardware itself — not to mention the confidence of investing in a seamless, robust and well-verified security platform.
YI Technology provides a high end, de-risked and secure entry point for brands to dominate the Home Security Market.